Fla Coastal is a Florida lifestyle brand that sprouted up & anchors down on the Sunshine State's Gulf coast
If you believe in endless summers, weekend adventures, exploring your world and making each day better than your last, well buddy we do too and our brand is fit for you!
We choose to live life limitless and we want the same for you and everyone wearing our brand. 
You don't have to be from Florida or even live here to wear this lifestyle brand, we're all about loving the coastal life! We are ALL fit for the coast!
We've infused good vibes and salty air into every stitch. Each design was created with you in mind so you can represent the coastal life and the sunshine state of mind when you throw on your Fla Coastal gear.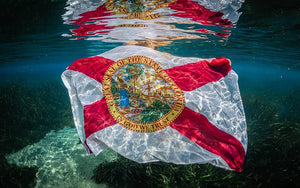 Why do we do it?
In 2015 we began our mission; protect, preserve & respect the ground we stomp on and water we play in.
We dedicate a portion of all profits to various organizations that protect & preserve our coast along with all the marine life that makes up the beautiful state we know & love!
A Lifestyle Brand Fit For You
We're always dropping our anchors, fishing for a good time, getting dirty in the heart of Florida's wilderness and living life to the fullest.
We are currently welcoming new coastal influencers to our Hype Crew!
If you're interested in being a face of our brand, earning sweet discounts and FREE gear let us know!
Submit a Hype Crew application here or reach out on social media!
Show us how you live the coastal lifestyle!
#FlaCoastal on your shots for a chance to be featured & earn Hype Crew Points!
Coastal Hype Crew